The mission of the Harvard School of Dental Medicine(HSDM) is develop and foster acommunity of global leaders dedicated to improving human health by integrating dentistry and medicine at the forefront of education, research and patient care.
The Harvard School of Dental Medicine's Board of Fellows provides counsel and advice to the Dean. The members serve as ambassadors for HSDM on strategic matters related to academic-private partnerships in global education, research, and clinical innovation.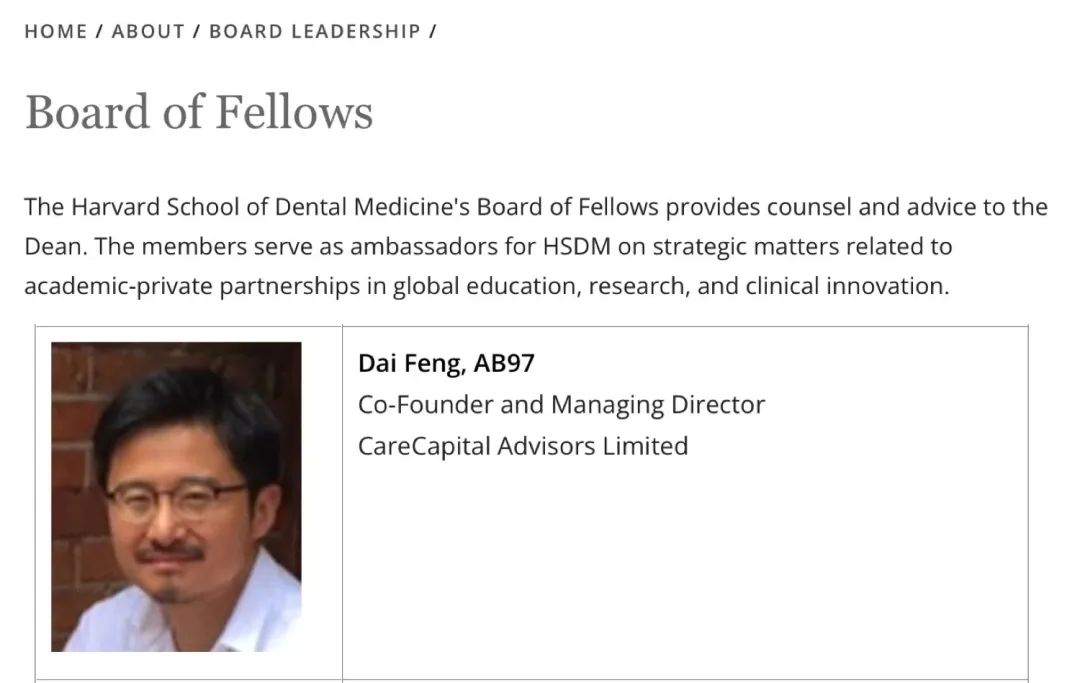 Dai Feng graduated from Harvard University with a bachelor's degree in engineering sciences and serves as the partner of CareCapital Group, the director of Forsyth Institute, the chairman of Angelalign Technology Inc. and Huikou Dental Hospital Group, the vice chairman of Carestream Dental LLC. Mr. Feng also serves as an independent director of Wuxi Apptec.